Only a three minute walk from the beach, Hotel Adrovic is located in a prestigious location, overlooking the islet town-hotel Sveti Stefan.
Elegantly decorated and comfortable accommodation guarantees you a good night's rest, providing excellent facilities and services.
Unwind on one of the magnificent terraces of the cafés and restaurants with superb views of the major part of the Budva Riviera.
Hotel is situated in a tranquil neighborhood, providing a free parking with camera safety.
Apartments
Spacious apartments recently decorated with unique furniture provide a comfortable stay. Every apartment has a large terrace. You can choose between various apartment types, overlooking the Sveti Stefan island, or the Mediterranean garden.
Sample mouth-watering Montenegrin cuisine with homemade specialities as well as a wide selection of international dishes.
Read more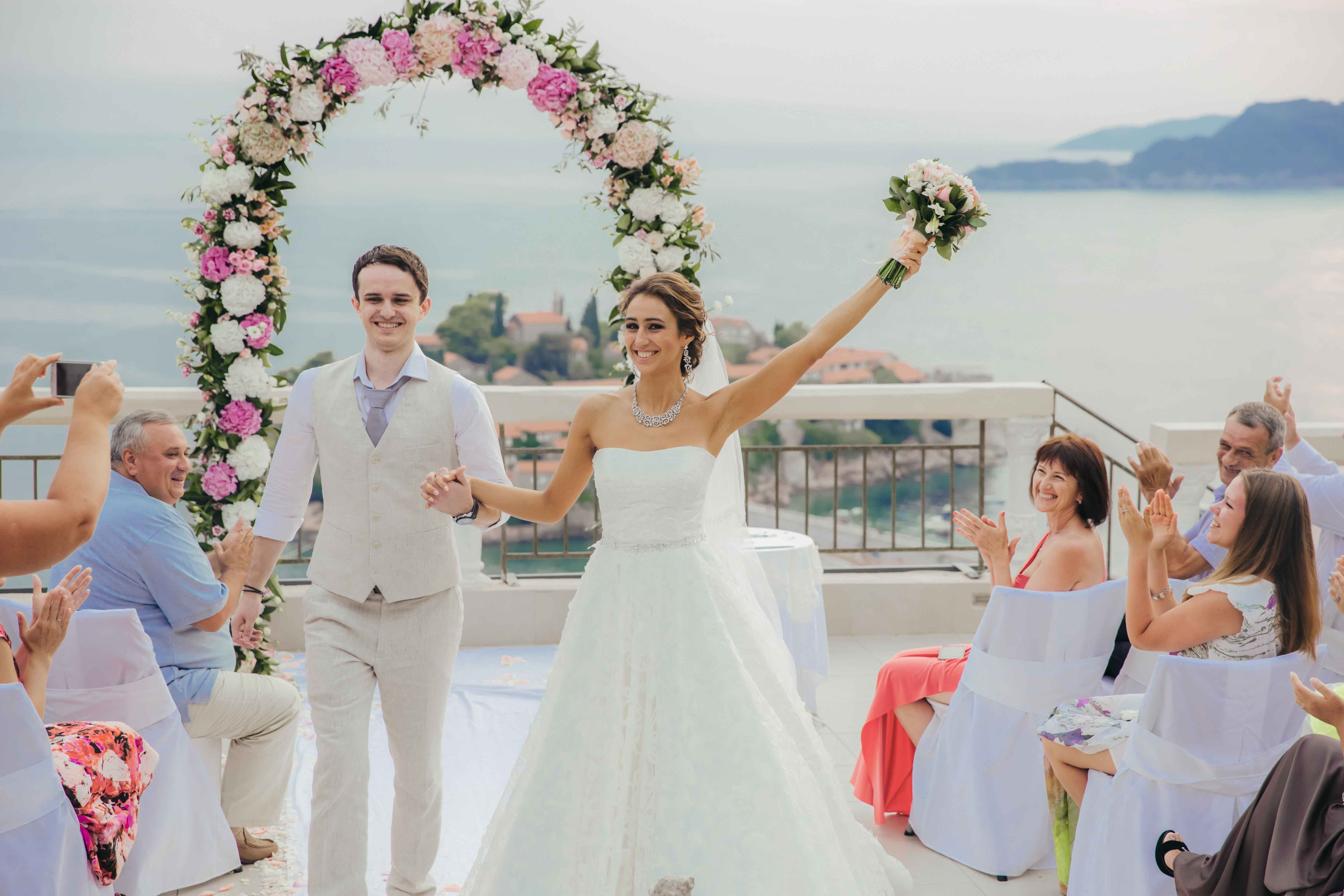 Wedding
If you dream of a unique wedding, our team is perfect to make it happen, with the long tradition of international weddings.
The venue of Hotel Adrovic has an outstanding sea view from above, framing the historical Sveti Stefan island in your wedding picture. A place which many world-famous celebrities have chosen for their wedding book. Choose between a variety of our carefully crafted ceremonial menus. Have an epic photo session in the royal Milocer Park. We collaborate with the best wedding organizers in Montenegro.
Don't hesitate to contact us for an assistance or schedule a meeting.
Location
To fully enjoy your stay, we recommend exploring the wide variety of beaches in Budva Riviera. Plan your trips ahead and have the most of your Montenegrin experience. Feel free to ask our receptionists for the best excursions.